Nourish – the Midlife Membership
This is an inside job, choosing yourself is essential.
Thanks for wanting more info about Nourish.  Hope you find all your questions answered here, if not please send me an email for help.
What is Nourish – the midlife membership?
It's the place for all midlife women to be seen heard and understood.  Because lets be honest it can be a very interesting time. 
Midlife can be a very lonely road, mine definitely was, and I am here to change that for all WOMEN, having children or not we will all go through this shift.  
I wanted to create a space for all women to come together and support each other and community is a deep part of that and something  we have lost.  this is the space for ALL woamnrt to land and grow thru there midlife journey with the support they need. 
Who is Nourish for?
ALL women feel the midlife pull, or feeling any of these
Doing life on autopiolot
Feeling alone in life
Kids are growing up and need you less
You feel disconnected from life
These are just some of the midlife things that can happen.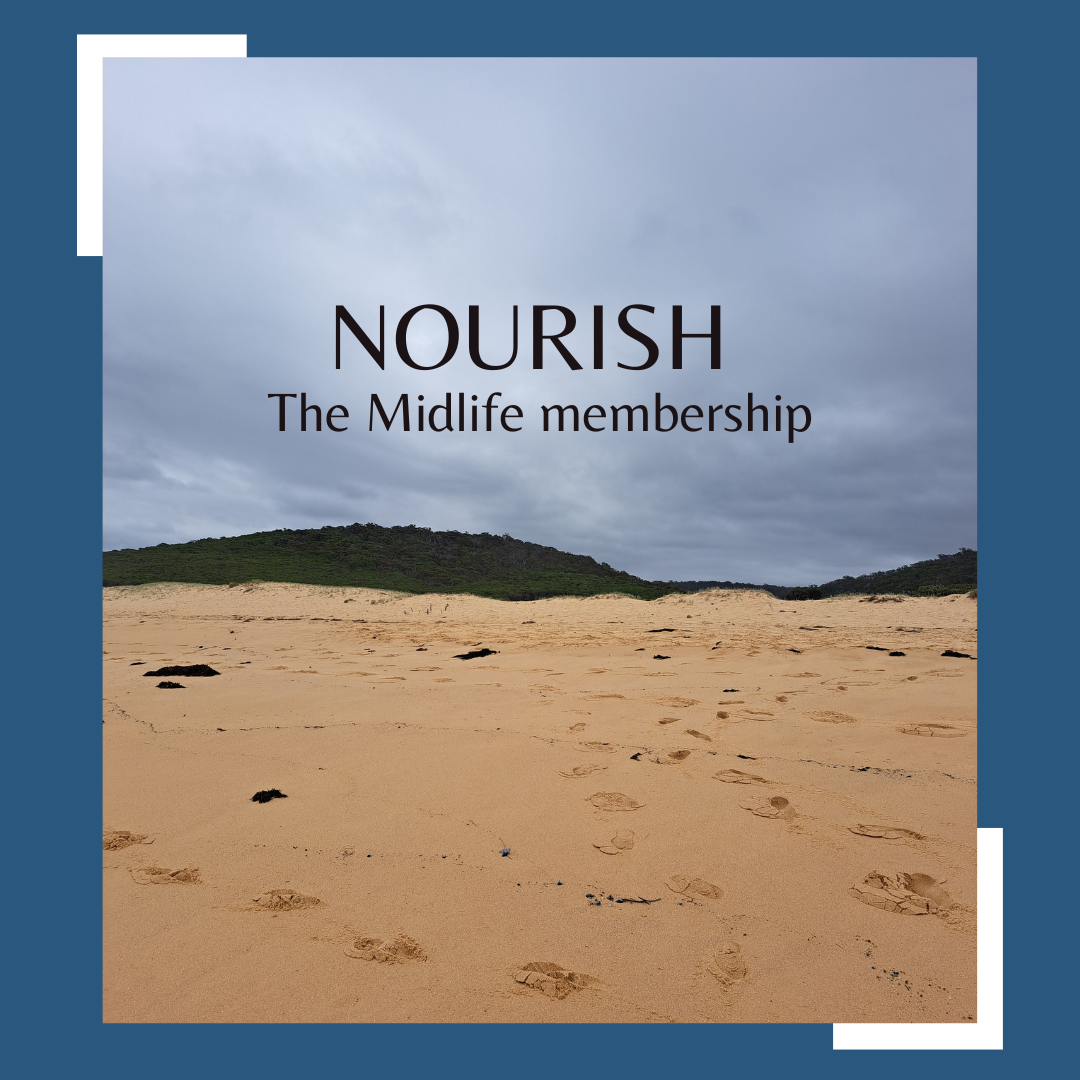 What are the benefits?
The benefits are far and wide but here are a few
 Understanding the 4 Pillars
Being in a community that is understanding and supportive
Connections to yourself
Understanding what you are feeling is real and ok
Access to short videos to help you connect to yourself more
A place to ask ALL your questions
What you get
Private Facebook group
Weekly bite-size content 
Monthly Meditation
Connection to the 4 Pillars
Special 1:1 offers 
Tips and tricks
Random lives 
Resources to help along the path 
This is an inside job of coming back to all of who you are.

I am here to support that in any way you need. 
Please reach out if you have any question or click the link to join us.